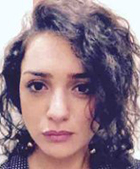 Construction Engineer, graduated with laud at the University of Naples Federico II, with a structural address. I work for IL PUNTO REA as a technical consultant for real estate due diligence and asset estimation activities, as a REV evaluator expert.
Among the main clients that I am concerned, Eni S.p.a. as a qualified engineer and enrolled in the boardr, I carry out engineering, cadastral, urban planning, architectural and structural design services.
In recent years, I have worked as a technical consultant for engineering services and I have been working on preparing a competition for tenders through innovative proposals aimed at improving building systems, environmental comfort, acoustic, architectural and structural adjustment.
Thanks to my management skills, I worked as a supervisor for the work and security of the renovation of a school building in Naples. Currently, I am in charge of the Department of Real Estate and Due Diligence Service.