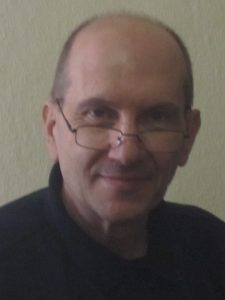 An architect, he has been working as a property consultant since the 1980s, providing technical services relating to the regulatory compliance of company buildings. He examines workplaces from a real estate point of view, taking into account collective protection aspects and emergency situations.
He graduated with honors from the Milan Polytechnic and already holds the title of Perito Industriale Edile (Industrial Building Surveyor). He is a member of the Order of Architects and the Order of Industrial Surveyors. He also holds specialist qualifications. He works mainly for companies (SMEs), combining real estate and business interests. He integrates building compliance aspects with those of corporate compliance, working individually or in collaboration with other professionals.
Since 1998 he has also been responsible for the application of the "General criteria for fire safety and emergency management in workplaces", as per the relevant decree, in many companies such as Bernacchi Srl, Carlo Gavazzi Space Spa and UCIMU CEU Spa. In 1999, he prepared a method for risk assessment and the implementation of related emergency measures concerning the buildings of the Chamber of Deputies of the Italian Republic.
He has carried out institutional, informative and training assignments. In addition, within the association he has participated in the review of the "Guidelines for the quality certification of buildings" promoted by RINA and Confedilizia. In the regulatory field, he has participated in various UNI working groups and was rapporteur for standard 10998:2002. He also offers his services to judges of the criminal and civil sections of the Ordinary Court of Milan, as well as to judges of the administrative sections of the Lombardy Regional Administrative Court – Milan.