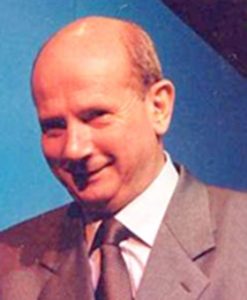 Co-founder of IL PUNTO/CORFAC International, living in New York since 1980, he followed and managed numerous real estate operations located in the United States of America, Switzerland and Italy.
He is delegate of UNECE – Real Estate Market Advisory Group (REM) – https://www.unece.org/housing/advisory-group.html – of which he was President.
He is the President of Is.I.V.I. – Italian Institute for Real Estate Valuation, member of TEGoVA.
He is a qualified engineer, he is a member of FIABCI – The International Real Estate Federation – of which he was a Past World President (the only Italian after Giovanni Gabetti).
Fiabci has a particular status towards the United Nations, a relationship that began in 1954 and has been strengthening over time.
Specifically, Fiabci today enjoys the Special Consultative Status with the United Nations Economic and Social Committee (Ecosoc) and participates in the United Nations Center on Human Settlements (Habitat), the forum that identify solutions to housing problems in the modern world.
Fiabci's role at the United Nations is to provide recommendations and advice on matters related to property rights, the housing of the poor and money laundering.
In 2017 the book entitled "History of FIABCI Cooperation with the United Nations" was published by Enrico Campagnoli and Danielle Grossenbacher.
He is a reporter, repeatedly elected the national order of journalists, current member of the Association of Journalists of Milan, coauthor of, among others thing, numerous publications related to property including the "Handbook of Private Banker" published by Egea, for the first time in 1997.