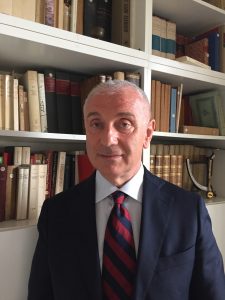 Accountant and Auditor, registered in the Order of Chartered Accountants of Florence at No. 798.A
Since his graduation thesis, with honors, on the bank loan of the current activity of construction companies, he has cultivated his passion and interest in the real estate sector, privileging practices related to this area also in his professional activity.
In the profession he follows, mainly, Religious Institutions, Third Sector Associations, RSA. In addition to the tax and management consultancy for commercial / accommodation activities, most of the activity is related to the management of substantial real estate assets for contracts and interdisciplinary coordination of professionals, in tenders for restoration and restructuring.
He acted as Chairman of the Board of Statutory Auditors and auditor of real estate companies, construction companies and General Contractors of significant size.