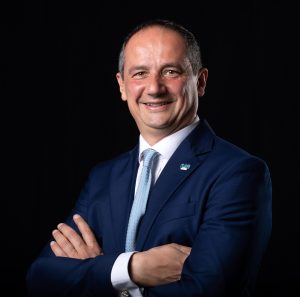 Co-founder of IL PUNTO/CORFAC International and partner of Studio Legale LEXCC,
FRICS and REV, he is responsible of due diligence and advisory department. He used to work for main international law firms.
He is expert in property consultancy, especially in the real estate due diligence, acquisition structuring, feasibility studies, transactional liability insurance for real estate and financial law including crowdfunding.
He graduated in Law with honors. Admitted at Milan's lawyers order, he is member of RICS – Royal Institution of Chartered Surveyors -, SIOR – Society of Industrial and Office Realtors, IsIVI – Italian Institute of Real Estate Evaluation, AI – Appraisal Institute – AICI – Italian Association Consultants, Managers and Real Estate Evaluators -, ASPESI – National Association between Promoter and Estate Development societies -, IRWA – International Right of Way Association -, CRE – the Counselors of Real Estate – and FIABCI – The International Real Estate Federation – of which he is the current Italian President.
Coauthor of different publishing, such as "European Evaluation Standards", he organizes conferences and events in this field. He has been Codirector of the "Real Estate Expert Evaluator Course" organized by TeMA-Milan Real Estate Exchange in cooperation with the main professional orders and Cattolica University.