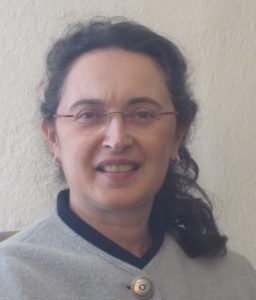 Architect, he has been working as a property consultant since the 1980s, providing technical services relating to the regulatory compliance of residential buildings. Since 2020, she has been considering the possibility of certifying the legal status of homes, buildings and property complexes, as required by law.
She graduated with honors from the Milan Polytechnic and is a registered architect. She also holds specialist qualifications. She began her career in the Municipal Administration of Milan (town planning and private building sectors – amnesty office, formerly "ufficio stralcio"). Subsequently, he has worked as a freelance professional, individually or in collaboration with other professionals, in relation to what is laid down by law or indicated by UNI and CEI standards, with particular regard to UNI 10998:2002.
She carries out real estate inspections, checks and regulatory adjustments, as well as estimation reports (IVS), developing in particular activities concerning data rooms, document audits and due diligence in favour of building owners, property managers and condominium administrations. He also offers his services to judges of the civil sections of the Ordinary Court of Milan.
She has taught urban planning courses at the Department of Planning of the Faculty of Architecture of Politecnico di Milano, and carried out research in public and private archives in order to catalogue bibliographic and iconographic documents. – In 1989 she was a founding member of the Società Cooperativa La Casa ecologica, which built the first condominium building in Milan, constructed according to bio-architecture criteria.